This guide will help you set up a Zoom meeting using Portal
To hold a meeting you only need 4 pieces of equipment. The TV and portal: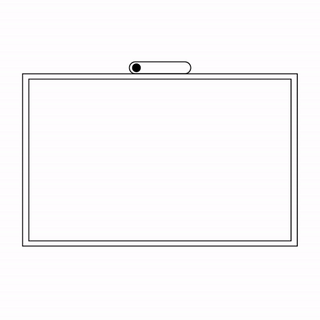 and 2 remote controllers, one for the TV and one for the Portal: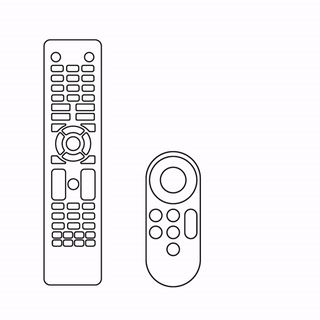 1. Turn on the TV using the remote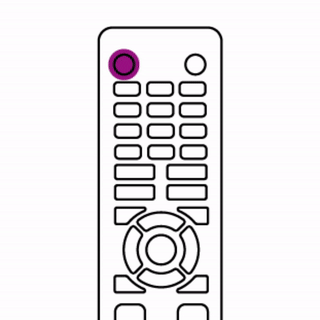 2. Press the input button the remote. Ensure TV is set to HDMI 1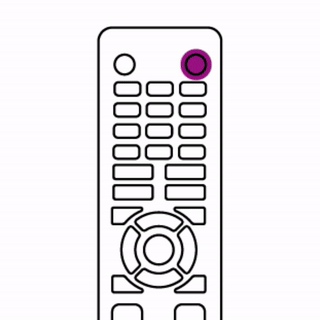 3. If the Portal home screen does not appear at this point, ensure the Portal is switched on using the remote until the home screen is visible
(See picture below)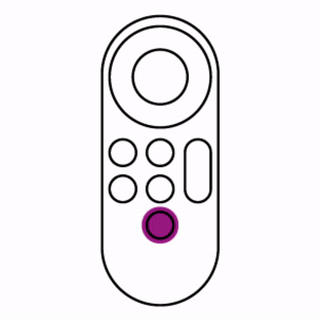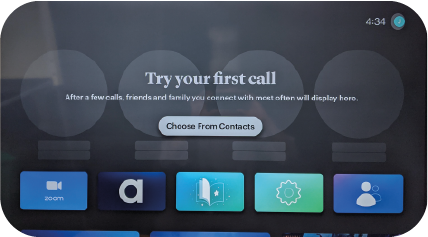 4. Use the directional buttons on the Portal remote:
Go to 'Portal Apps', at the bottom of the menu 'Zoom' and then 'Open'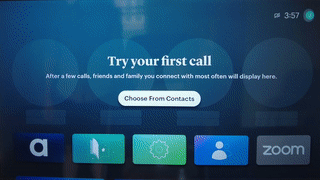 5. Enter the pin
1 2 3 4 5 6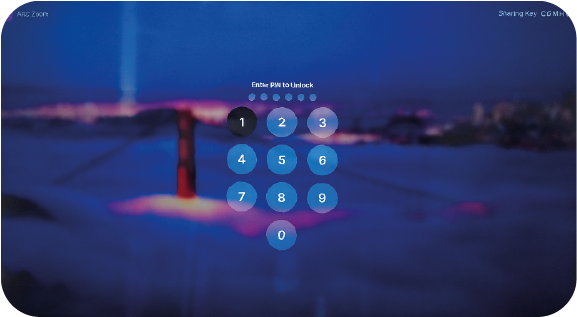 6. Select your meeting from list on the left if available
(Please don't sign out and log in with a different Zoom account)
OR click 'Next'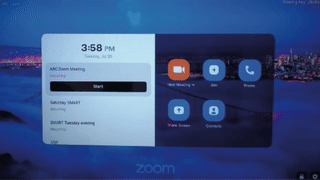 7. Select 'Join' and enter the meeting ID for you meeting and press 'Join'
Enter meeting passcode if required
 (Please don't sign out and log in with a different Zoom account)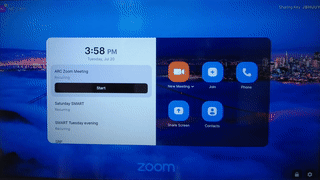 8. Use the Portal remote to interact with the Zoom meeting. The meeting controls appear at the bottom of the screen when a button on the remote is pressed
Mute/unmute microphone
Turn on/off camera 
Change the view to gallery or speaker view
More then Participants to see everyone in the meeting and admit people in the waiting room
After joining the Zoom meeting, check there is not a red line through the microphone or camera icon at the bottom of the screen. This indicates it is switched off.
Using the Portal remote, navigate to the icon and press the select button once to switch it on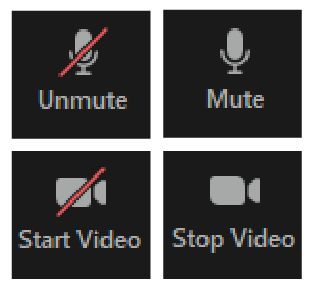 On the front of the Portal, there is a cap that slides across to cover the camera lens
If the cap is covering the camera, push gently to the right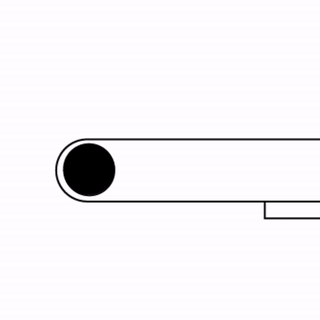 During a meeting you should see a small green light on the Portal that shows the camera and microphone are in use
If the light is red, look at the right side of the Portal. Press the small button there once and the light should turn green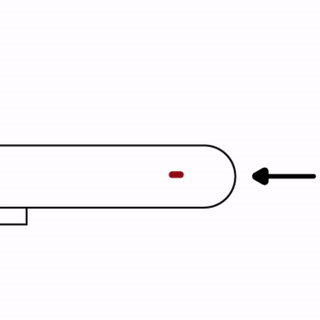 If you are still experiencing a problem, if you are able to, switch the TV and Portal off at the mains socket on the wall. Wait 10 seconds, switch back on and try re-joining the meeting
We really sorry if you are still experiencing problems with the equipment. This might be due to an issue we are not yet aware of
We'd really appreciate your feedback on the problem so we can fix the issue as quickly as possible and update this guide