Since the Coronavirus outbreak, Project 6 has continued to work with some of the most vulnerable people in society. These are the people who will feel the effects of this crisis most acutely and will be feeling its impact long after life has returned to normal. We have been supporting people around food poverty, mental health, alcohol and substance use, recovery, housing and welfare. In recent weeks we have seen a huge increase in demand for our services.
You can help support the work we do by donating today, ensuring we are able to continue helping those struggling. Thank you.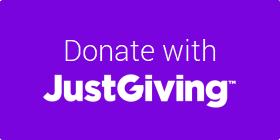 To discuss how you might get involved, please contact Lynn Lawson, Director of Development and Communications on:
Tel: 01535 610180
Email: lynn.lawson@project6.org.uk
If you would like to make a donation to our work the old fashioned way please drop in and see us or send a cheque made payable to Project 6 – Airedale Voluntary Drug and Alcohol Agency at 11-19 Temple Street, Keighley, BD21 2AD.
Thanks!