Project 6 brought the house down on Thursday evening with their take on the hit comedy whodunit, Cluedo.
The Exchange in Keighley was packed with an audience eager to see the much anticipated debut performance which had been put on in partnership with Drama North and they were not left disappointed. From the first scene the cast, made up of staff, volunteers and service users from Project 6, had the crowd in hysterics. Each Act, brilliantly performed, told the story of some sinister goings on at one of Mrs Peacock's Christmas soirees. When one of her more obnoxious guests is found dead there are only three question that need answering, who? with what? and where? As the big reveal was about to take place there was still time for one more twist… but we won't ruin it for you.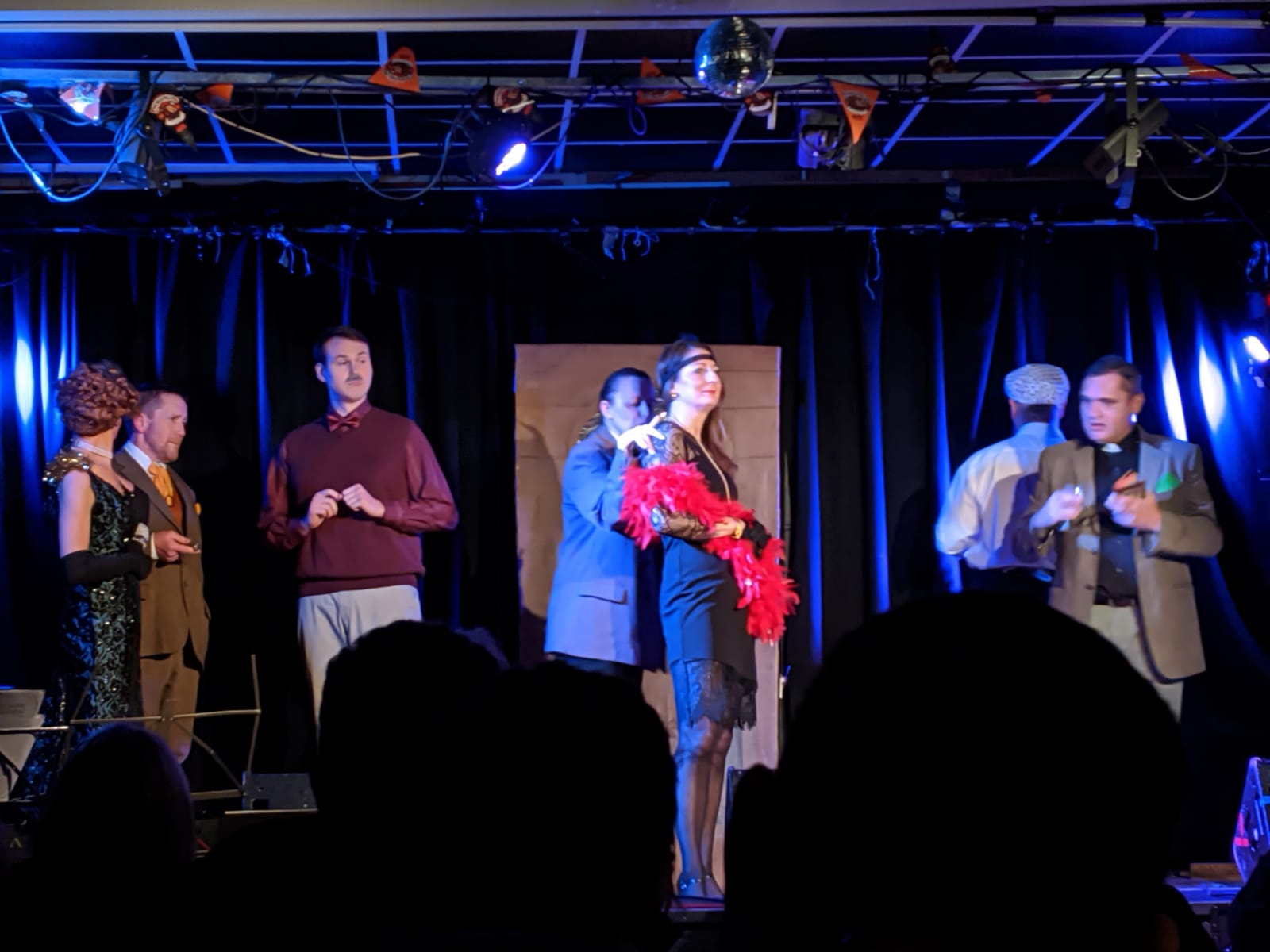 As the claps and cheers finally abated in came the evenings refreshments. A delicious pie and pea supper, the perfect accompaniment to the entertainment on stage.
The night was not yet over and the audience where treated to a live performance from Salsa band Las Camaradas was the best way to warm up and on a cold November evening. Everyone left slinking their hips out into the Keighley night.
Huge thank yous need to be said to Las Camaradas for their amazing performance, to Jem, to all the members of the cast, they were fantastic, and a particularly big bravo to Christabel at Drama North and Rachel at Project 6 for all their incredible hard work, insight and commitment that made it all possible.