Positive 
About 
Partnerships.
Partnership working is integral to what we do.
We believe that VCS organisations are often best placed to respond flexibly to changing need, particularly when organisations work together in ethical collaboration. We also believe that the people who use our services are crucial partners in identifying needs and solutions. We regularly collaborate with them to identify the best ways to develop new services.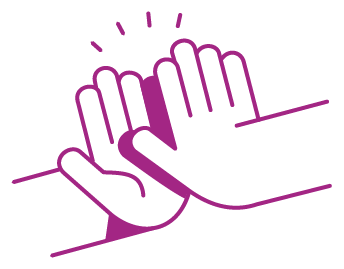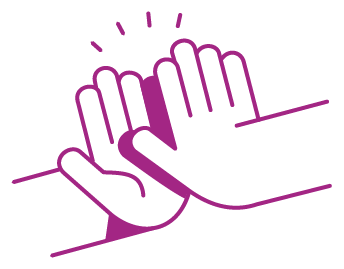 Some of our current partnerships
Pathways
Our Pathways model brings together local partners to provide a service for anyone who feels they may be at crisis point. Along with partners we provide specialist support around issues including mental health, substance misuse, domestic violence, health and wellness and benefits advice. By offering the right support at the right time, Pathways ensures people do not end up in an unsuitable service (usually local health and social care) for their need at that point in time.
Keighley Pathways Service offers open access specialist support to all the Keighley community at a time of crisis. KPS has been delivering support since 2017, working in partnership with Project 6, The Cellar Trust, Keighley Healthy Living, Staying Put and Bradford and Airedale Citizens Advice.
2,110 invterventions provided last year
99% of people reported an improvment in health and wellbeing
5 VCS orgianistions working in partnership
Last year Keighley Pathways provided interventions to 2,110 people.
99% of people asked reported an improvement in health and wellbeing as the result of the intervention. 
Keighley Pathways Service is funded by Airedale, Wharfedale and Craven CCG
In 2020 we began delivery of Doncaster Pathways and are piloting Pathways services in Sheffield and Ilkley
MAST
MAST (Multi-Agency-Support-Team) is a partnership of VCS organisations working in Airedale General Hospital and Bradford Royal Infirmary and provides specialist and specific support around 3 key pressure points in the hospitals; alcohol use (Project 6), mental health (The Cellar Trust) and frailty (Carers' Resource).

Interested in working partnership?
If you have an idea and would like to discuss the possibility of partnerships to carry it out, get in touch, leave us a message or contact
We're happy to collaborate with local authorities in assisting with the design and development of new services and have a long track record of successful design and delivery of new initiatives.