Local businesses have helped show the power of communities by coming together to help provide Project 6 with a fantastic set of wheels.
Last year we were gifted a minibus for us to provide a much needed, mobile support space. The vehicle needed a bit of work to get it up to scratch and that's when the people of Keighley stepped in to lend a hand.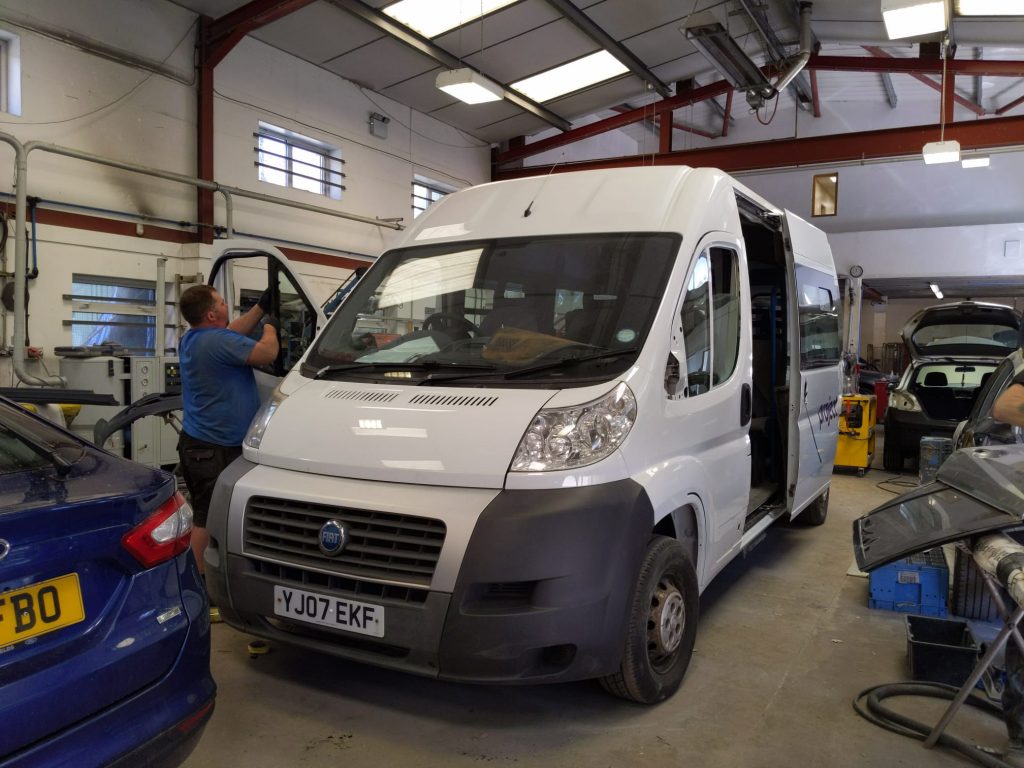 Staff from Autocraft Accident Repair Centre led on the works, donating their time, expertise, and materials to the renovations. Other Keighley businesses were keen to lend their support; Sign & Design and LKQ Coatings donated Project 6 logo decals and paint, Worthway Coating sorted the wheels, with even the MOT covered by Great Northern Cars. On 12th August a very proud Vicki Beere (CEO, Project 6) was handed the keys by the team at Autocraft. The total cost of the project totals over a staggering £4000!
"We wanted to give back something to this community. We'd heard about the work Project 6 had been doing so when we were asked if we could help, we couldn't say no. It been a lot of work but once we told other business what we were doing they all wanted to get involved. It's been a great community effort."

Karl of Autocraft
Project 6 has been open throughout lockdown, delivering support to individuals, young people and families. Social distancing and Covid restrictions has put additional strain on our services.
"The pandemic has highlighted the inequalities in our society, it has pushed a lot of people who were just about managing into crisis. Constraints on seeing people in person has made things difficult so having this minibus means we are able to get out and provide meaningful support to the people who most need it. We're so proud to be part such a fantastically kind and generous community as Keighley."

Vicki Beere, CEO of Project 6
The handover turned into a impromptu celebration with Autocraft staff and people from Project 6 sharing a buffet lunch together provided by Lund's Butchers.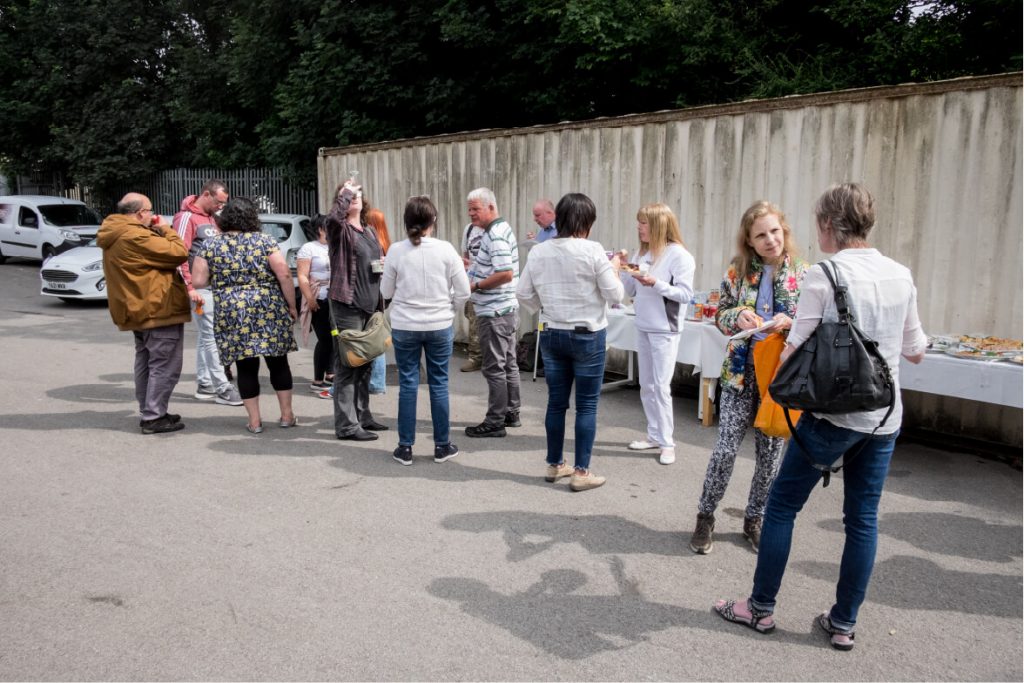 Now back on the road, the newly renovated vehicle, originally donated by CABAD, will be used to create a safe and confidential space for Project 6 staff to meet and support people who are unable to travel. The minibus will also provide transport for young people's services so children and families can participate in some essential group wellbeing activities after lockdown.