3 weeks ago Kid Acne and Printed By us released the first colourway of the STICK TO THE PLAN screen print, with all profits going to Project 6 and the Archer Project. It has now sold out so Printed By got back in the studio and have produced a second blue colourway, now available exclusively from their online shop.
https://www.printedbyus.org/shop-everything/stick-to-the-plan-blue
All profits still going to Project 6 and the Cathedral Archer Project. Make sure you get your copy whilst stocks last.
• 2 colour hand-pulled screen print
• 270 gsm stock
• 35 x 50 cm (B3)
• Signed, numbered and embossed
• Limited edition of 100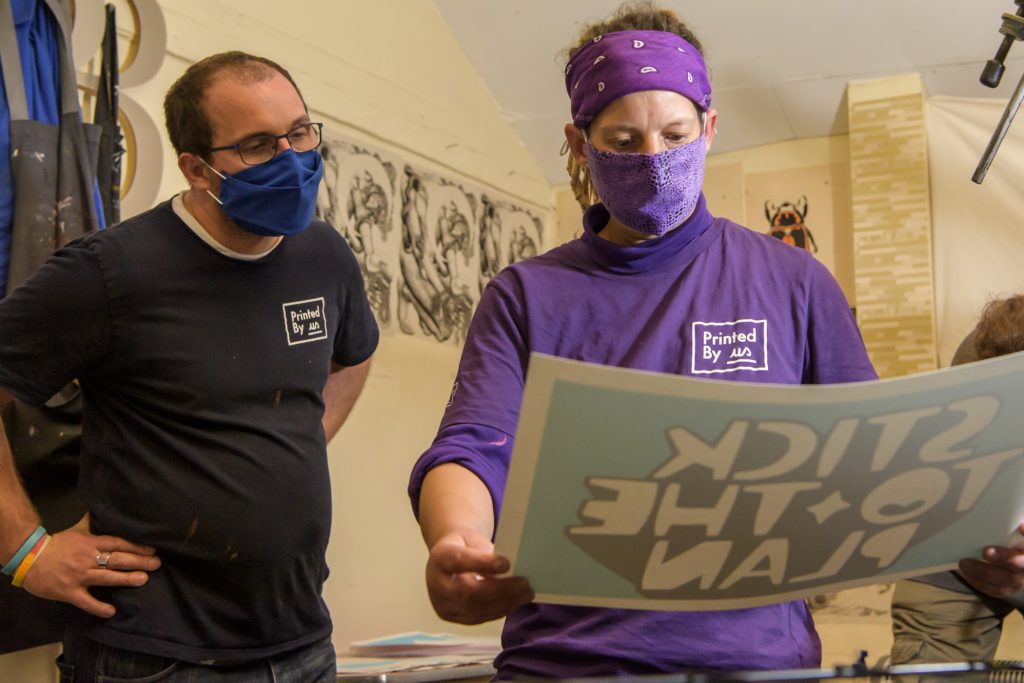 In Kid Acne's own words:
"I fell in love with screen printing as a teenager. I was living with my Dad at the time and we both decided to do an evening class at the local community centre. I'd just finished my GCSE's and was starting a BTec in Art & Design. For me, the entire process and aesthetic was exactly what I'd been looking for and it was a great way for us to spend some quality time together.

Twenty five years on (and partly thanks to my Dad's encouragement to "never get a proper job"), screen printing remains integral to my studio practice and is a huge part of my life as a professional artist.

Despite being an incredible inspirational and creative soul, my Dad suffered with a series of mental health issues throughout his life. He became alcohol dependent and after decades of self-medicating, sadly passed away in 2015 due to cirrhosis. The following year, I decided to quit drinking and became a patron of @_project6_ with the view of helping raise money and awareness to support families and individuals experiencing similar struggles.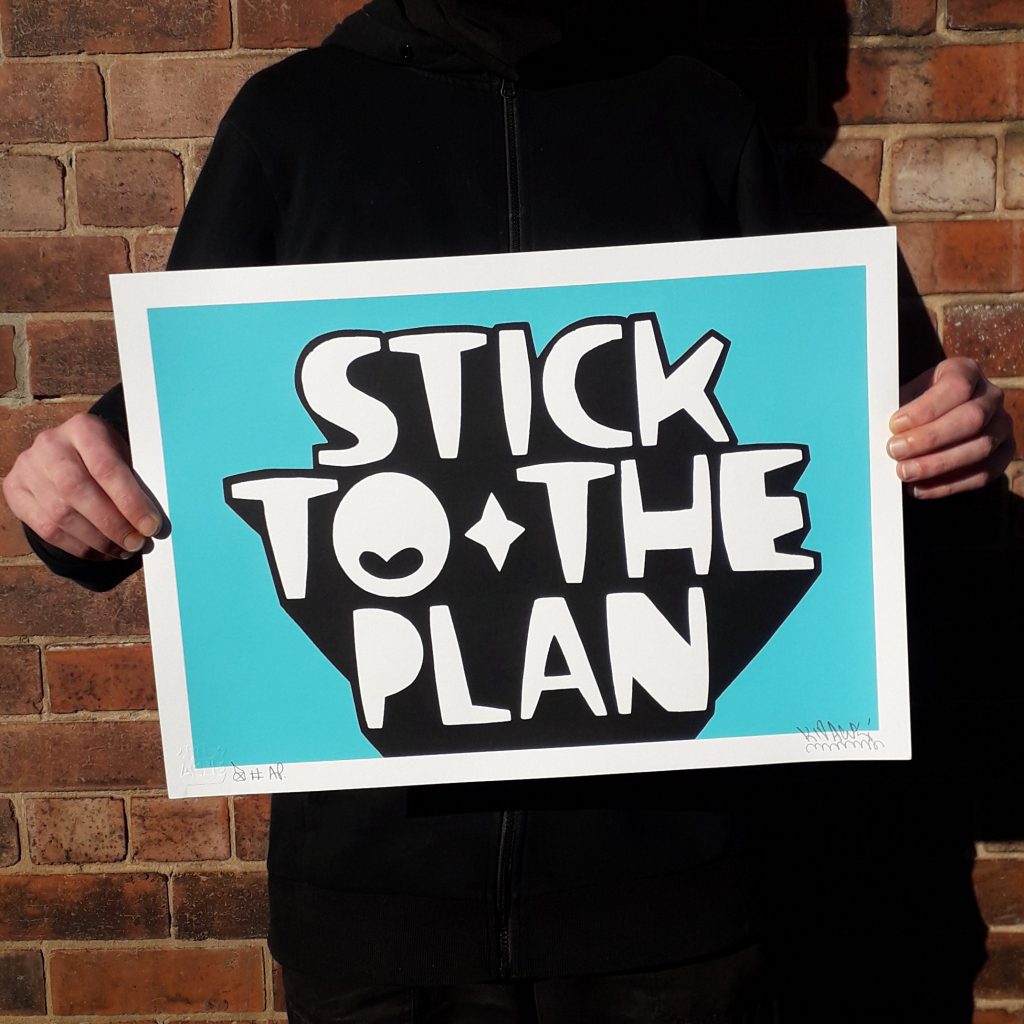 To buy your copy visit here:
https://www.printedbyus.org/shop-everything/stick-to-the-plan-blue