Here you can find all the lastest news and articles from Project 6.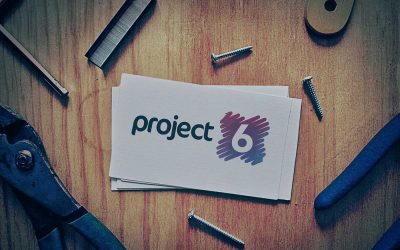 Each year we ask the people who use our services how they feel we are performing against our key long-term outcomes. People told us…
A partnership between national and local charities launches in April 2023 providing drug and alcohol treatment and recovery services across Bradford District.
You can find all our Christmas 2022 opening times here. Over the Christmas period some services will be offering specific activities and support, this page will continue to be updated with all the details. Click 'Read More' to see the full list of opening times.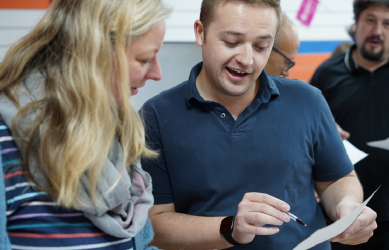 A couple of years ago we were looking for a way to help ensure our Board of Trustees had a direct line to see and hear about the work that was going on in each of our services. One idea we decided to go with was setting up and hosting 'Citizens Assemblies'. This...
read more
Needle exchange programmes play a vital role in helping to reduce the harm associated with injecting drug use, including the risk of overdose. They provide access to clean a safe injecting equipment to anyone who needs it as well as advice and alternatives for safer...
read more
Bring on September, bring on Recovery Month! That's what we say in Sheffield. …most people say that. Most people doing similar work to us do. The reason they say this is so; each September individuals, groups, services, and organisations across the city join together...
read more
So much was lost over the last 18 months but the 'new normal' we came to know is changing again. As we begin to move on, Project 6 wanted to take a video snapshot of people's experiences from the pandemic. https://youtu.be/_Me9swy62SM Subscribe for more from...
read more
What a year... 365 days where everything become 'unprecedented', when we rediscovered the simple things in life then came to resent them, when we saw the value of communities and local services and a year when mental health and wellbeing started to become a serious...
read more
Dry January, for some an energising way to kick off the new year, for others annual penance for Christmas over indulgence. Whatever your motivation, stopping drinking alcohol for a whole month might be tougher than expected, we've put together some tips inspired by...
read more
Christmas comes with different expectations, we're encouraged to over spend and over indulge, to cosy up in front of the telly and shut out the dark nights. Especially this year there is a pressure to make the most of family and enjoy the few days before we move back...
read more
We are pleased to announce our Waypoint Training team's latest open courses for Autumn/Winter 2021 programme are now available to book online. Waypoint's open courses provide an opportunity for individuals or small groups to access training from our 'New Approaches...
read more
It is with sadness we announce this month we will be saying goodbye to the Specialist Mentoring Service. Over the past four years SMS has recruited and trained volunteer mentors to work with vulnerable young people across Sheffield. Over this time mentors have...
read more
Updated 26/07/21 Service Updates, Contact Numbers, Government Advice Service Updates Following the government update on 19/07/21 announcing the lifting on many of the national lockdown restrictions, Project 6 has been continuing to review...
read more
Thank you everyone who entered our Recovering Our Stories Giveaway. We had 3 winners, each receiving a pack of pize curtesy of Glenn Hustler. An illustrated tote bagAn illustrated shirt in your choice of size (available: s/m/l/xl) 5 illustrated postcards5...
read more
We are pleased to announce our Impact Report for 2020 has arrived! Its been another fantastic year providing services for individuals, families and communities affected by substance use, and/or experiencing multiple disadvantages. Download the report (PDF) Download...
read more
This Alcohol Awareness Week Project 6 wants to share 6 intimate stories of addiction and recovery told by the people we work with. Order your advance copy of Recovering Our Stories now "Something I've said on many occasions is comics have a unique power to communicate...
read more