Here you can find all the lastest news and articles from Project 6.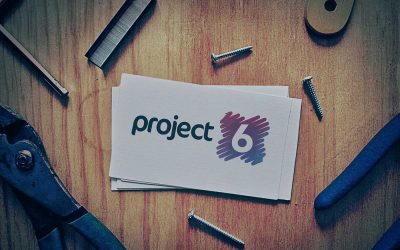 We welcome difference and treat people equally, honestly and fairly. We recognise and stand up for people's rights. Project 6 is committed to providing an accessible service to all its service users, equal opportunities for employment of staff and promotion of the...
It is with sadness we announce this month we will be saying goodbye to the Specialist Mentoring Service. Over the past four years SMS has recruited and trained volunteer mentors to work with vulnerable young people across Sheffield. Over this time mentors have...
An update on Project 6's response to the latest national lockdown and information on our services
What a year... 365 days where everything become 'unprecedented', when we rediscovered the simple things in life then came to resent them, when we saw the value of communities and local services and a year when mental health and wellbeing started to become a serious...
read more
Waypoint Training are pleased to announce the launch of the first courses in their open course programme. Waypoint has a long-established track record for high quality, innovative vocational training that promotes excellence in working with a range of vulnerable...
read more
Social connection by close physical proximity is familiar to me and, on the whole, I am very comfortable with people being physically close to me. I'll seek people out and spend time in their presence. Being physically with people, however, is neither a guarantee of...
read more
Lisa works supporting people maintain changes around their drug and alcohol use at our Progress recovery service. She also delivers training and education in the community. Since lockdown she is now working across several projects, often providing, socially-distanced,...
read more
20/04/20 Harm Reduction: The Only Show in town If you turn to the recent issue of the Parliamentary Review (click here) you might recognise the organisation featured on pages 26,27 and 28! Reading through the whole magazine the most striking things (with the...
read more
Foetal Alcohol Spectrum Disorder or FASD - An uncomfortable discussion topic, cloaked with stigma and judgement. But how much do you really know about it? Or the significance of alcohol in pregnancy for that matter... At Project 6 we strive for a broad-spectrum...
read more
As one major British tabloid proclaimed, the 31/01/20 was a significant day for many Britons. The end of Dry January had finally come and thousands of those who had abstained throughout the month were free to raise a glass and toast… just about anything. Each year...
read more
Back in November 2020 we started a very special project. Jack's Snacks provides hot food and a reason to engage for those who most need it. Operating out of our needle exchange in Keighley this popular service has been running in memory of Jack Spalding....
read more
3 weeks ago Kid Acne and Printed By us released the first colourway of the STICK TO THE PLAN screen print, with all profits going to Project 6 and the Archer Project. It has now sold out so Printed By got back in the studio and have produced a second blue colourway,...
read more
Today we can confirm that Doncaster Alcohol Services has officially joined Project 6. We are delighted to welcome an organisation with a track record of providing services which deliver positive outcomes and impact in Doncaster along with a team of dedicated and...
read more
It has been 100 days since lockdown began and in that time a huge amount has changed. Like everyone we have faced difficult times and tough decisions. But we have also found new creative ways of doing things. We have formed new partnerships and strengthened existing...
read more
We are delighted to announce that the merger between the long established Doncaster based alcohol charity, Doncaster Alcohol Services (DAS), and Project 6 has now got full Board approval and is going to go ahead on 1st July 2020. The merger means that DAS will be part...
read more
3 teams of Project 6 staff are climbing 2903 flights of stairs to reach the height of Mount Everest. Well done to all our teams, an amazing effort! Click here to donate and show your support. Peak Excitement 100% Michala - Eve...
read more